Grades 3-5: Entrepreneurship and Economic Growth of Westward Expansion (IN-PERSON – Cartersville)
Grades 3-5
Monday, January 29, 2024
9:00am -3:00pm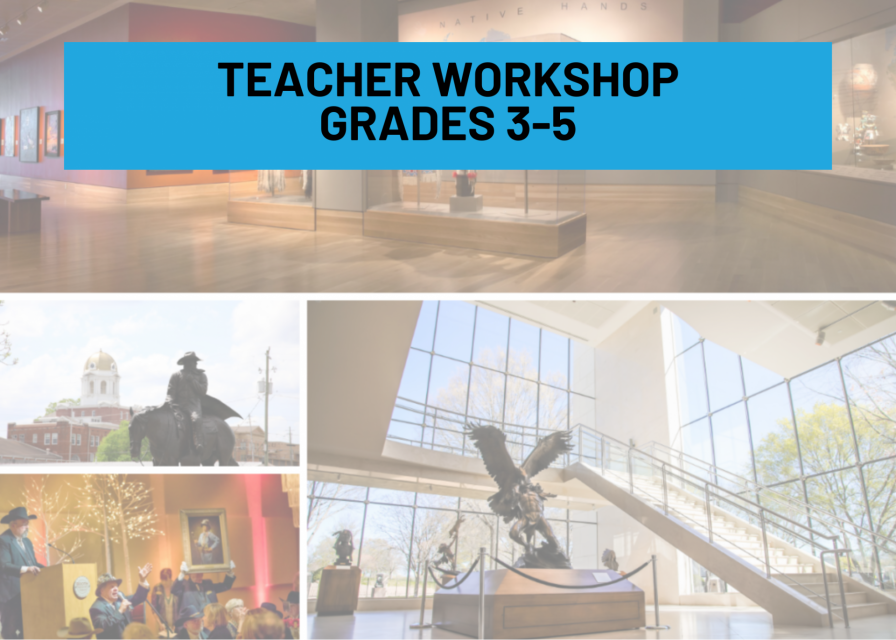 GCEE and the Booth Western Art Museum are partnering to bring you the Grades 3-5: Entrepreneurship and Economic Growth of Westward Expansion workshop. This professional learning experience will focus on the economic concepts behind the choices and their outcomes of the quest to move West. There will be an emphasis on hands-on STEAM activities that will help you equip your students with knowledge and understanding of the economic implications of this critical time in our nation's history. Participants will be provided lesson and activity resources including a children's book. As always, there is no financial charge to you, your school, or your school district.
Audience: Teachers, Grades 3-5
Lunch, materials, and substitute reimbursement provided.