Investing 101 Series
Grades 4-12
February 22nd & March 1st
4:30pm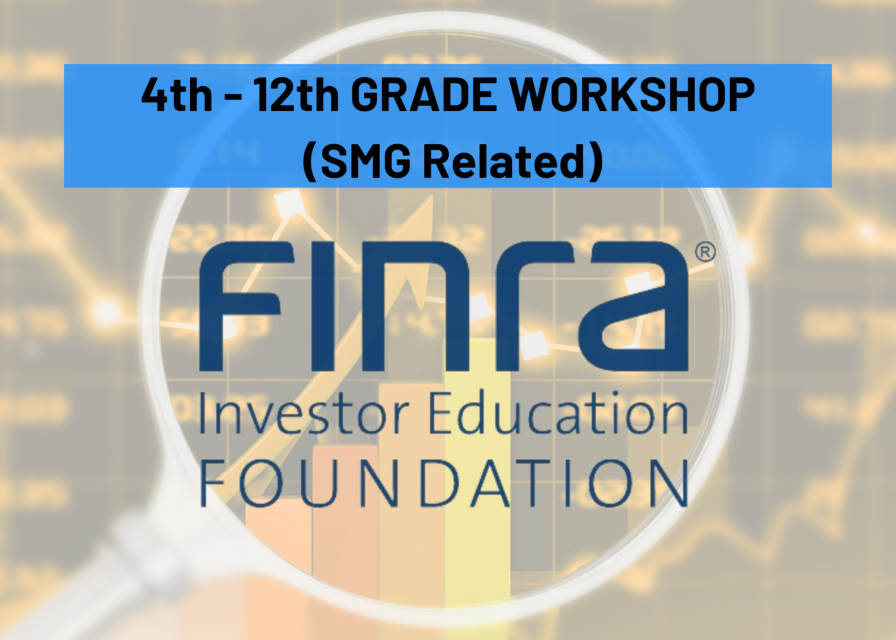 GCEE joins forces with guest speakers from FINRA to discuss investing fundamentals in this two-part series. For each session attended, participants will receive a $25 Amazon Gift Card. Participants must attend the entire session and complete the survey to receive the card. You may attend one session or both! Each session runs 4:30pm to 5:30pm.
February 22nd: Understanding the Different Types of Investments
March 1st: Research and Due Diligence on Stocks
*YOU MUST REGISTER FOR EACH SESSION SEPARATELY!
Audience: Teachers, Grades 4-12