National InvestWrite Winner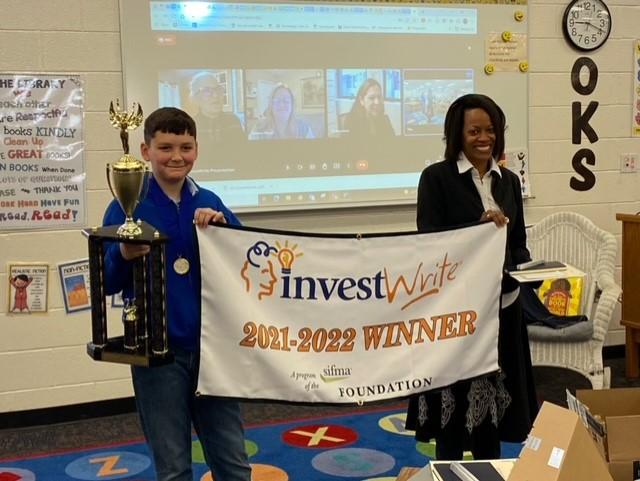 Congratulations to Elijah H. from Henry County Schools for taking home first place in the 2021 fall InvestWrite competition.
Beating out thousands of other students around the country competing in the elementary school division, Elijah researched and composed an impressive long-term financial plan and now he is being recognized nationally.
SIFMA Foundation's InvestWrite national essay competition bridges classroom learning in math, social studies, and language arts with the practical research and knowledge required for saving, investing and long-term planning. It also serves as a culminating activity for The Stock Market Game™ an acclaimed financial education program in which students invest and manage a hypothetical $100,000 online portfolio of stocks, bonds, mutual funds and cash over a period of 14-weeks, a semester or a school year.
The Fall 2021 InvestWrite competition challenged 4th-12th graders to describe an investment portfolio of stocks, bonds and mutual funds in sectors destined to transform the future, from technology, to medicine to transportation and beyond.