The PF Challenge
Georgia's division of the National Finance Challenge.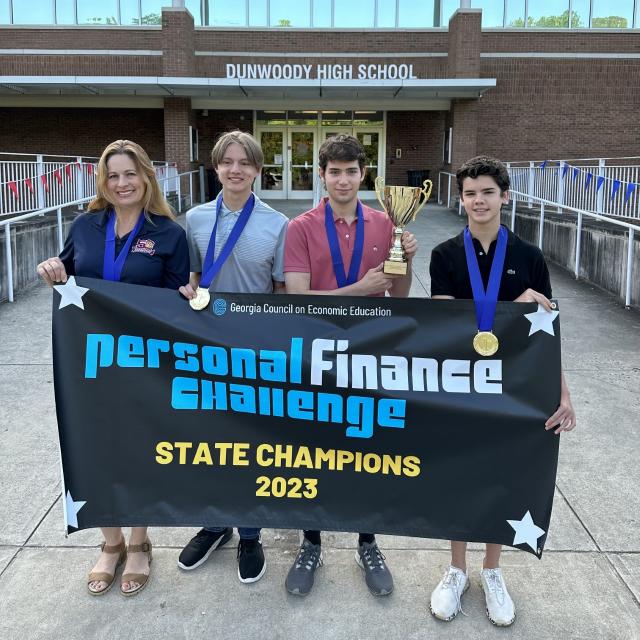 The Personal Finance Challenge has teams of high school students analyze a case study of a family's finances in order to make recommendations for how to improve or maintain the family's financial well-being. Students are given the case-study the day of the competition and have 90 minutes to analyze the study and prepare their presentation, which they present to financial industry experts.
The 2023 Personal Finance Challenge will take place in two virtual rounds with the first round of online testing opening Monday, March 23rd and the State Finals taking place Friday, April 21st. Registration will be available beginning in February, 2023.
Thank you to our sponsors for this event:
The UPS Foundation
CEE and the Access Zone Program